We want you to have a comfortable and safe experience. To protect your health, we never double dip. Ever!
If this is your first time at Bare Skin Waxing we'll be happy to offer 20% off your first service!
Waxing is our specialty. We've helped thousands of clients over the years and know how to make your visit quick and comfortable.
Women's Services
Reveal your beautiful, natural skin. Brazilian and Bikini waxing is our specialty. We'll customize it however you like - be it the front, back and under, just the edges or something in between. Enjoy our signature services - just for women.
Read More
Lashes
A Lash Experience just for you. Our professionals can extend and add volume to your natural eyelashes with Premium Crafted Mink Lashes that we apply 1 by 1. Enhance your eyes with a long lasting, youthful and radiant look.
Read More
Men's Services
Waxing just isn't for the ladies, manscaping is in. Remove unwanted hair from your back, arms, legs, & chest. It doesn't matter if you are a first timer or a regular, our waxing specialists will make you feel clean and comfortable.
Read More
Our specialty may be Brazilian waxing, but we do full body services. From the face to the legs, you name it, we wax it.
What are people saying about us
Was in the area and had to get my waxing done asap, as I had an appointment at a different salon earlier, but they were closed!!! So I went on Yelp, Bare Skin was close and had good reviews. I called in and they were able to accommodate me right away. Very friendly staff, did an amazing job, - had a great experience overall! It was my first time at Bare Skin, but will definitely go back! And 20% off for a first visit is always a plus.
- Writen by Inna K.
I recently had my very first Brazilian wax experience at Bare Skin. I had been putting this off for over a year, primarily because I was a chicken! I had already researched and selected Bare Skin over a year ago because of the great reviews but kept putting off booking an appointment until now. My technician was very friendly, relaxing, and super sweet! She assured me that my first experience would be fine and tolerable.....and it was! Some areas were definitely a little painful. A stinging sensation that only lasted for a few seconds after removing the strip. And then it was fine. Although I was a little tense, she helped ease my nervousness the whole time just by having a conversation with me, and I appreciated that. We talked about all kinds of things during the service, and that really helped to relax me and periodically kept my mind off of what was going on. It has been 3 days since my waxing, and so far so good. No adverse reactions or anything. This was a very pleasant (and quick!) experience, and I am planning to return again in the near future for another appointment.
- Writen by Sheena F.
So I had my very first Brazilian wax today!!!! (Bucket list) I did my homework before I chose a place and Bare Skin had really good reviews!!! They all are true everything about this place speaks Customer Service. It was so relaxing. I will be returning.
- Writen by Kathy M.
It was fantastic! Very friendly and efficient. I haven't been waxed in several years and was nervous about having to rebuild my tolerance. I was also a bit over 4 weeks. I was SO happy to have one of the least painful waxes I've ever experienced.  Plus 20% off an already reasonable price ($50) for first-time customers.  I'll absolutely be going back!
- Writen by Liliana C.
Hands down the best Brazilian wax ever. I've had three different girls here do mine and every single one has been a great experience ( and if you've ever had a bad wax, you know you don't want to get yourself into that situation !!). This is the place to go.
- Writen by Sarah M.
Schedule A Quick And Comfortable Wax
We promise to deliver an amazing waxing experience. Come visit us in Tampa or Alexandria.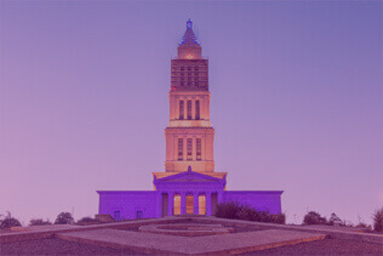 Book an Appointment
Alexandria, Virginia
101 N. Alfred Street Suite #200
Alexandria, VA 22314
Call: (202)552-1650
Located in Old Town Alexandria
Book an Appointment
Tampa, Florida
1413 S Howard Ave. Suite #103A
Tampa, FL 33606
Call: (813)603-7611
Located in Soho Hyde Park.